Many congratulations to club member Gavin Horsburgh who this weekend became a World Junior Champion.
Gavin was a member of the Junior Men's Quad at the World Junior Championships in Rio de Janiero which took place on the 2016 Olympic rowing course. Gavin and his crew, which also featured Glasgow Academy team mate Josh Armstrong along with Chris Lawrie (Sir William Borlase's School) and Sam Meijer (Westminster School), came through two tough rounds to reach the A final. In the final they were sitting in 5th place through the 1000m mark and had a huge second half to row through all of the other crews and take the title. Gavin has written his name in the record books as part of the first GB men's quad to win a World rowing title in any age category.
Castle Semple Rowing Club is proud to count 2 Junior World Champions amongst it's members and we wish Gavin lots more success in the future.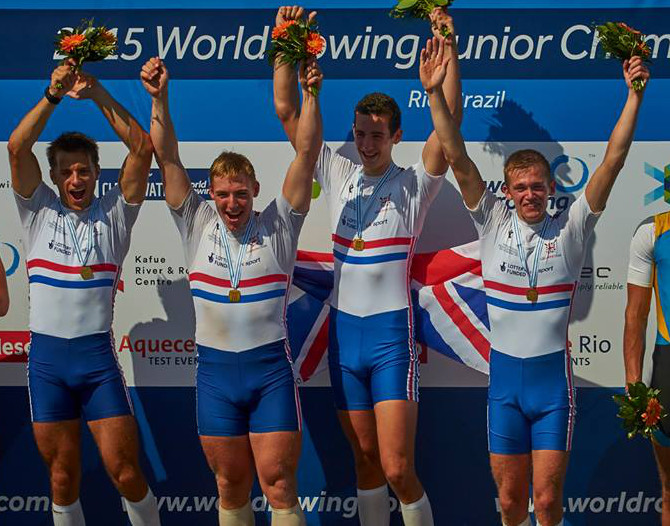 Photo taken by Gavin Lawrie