A good selection from the club travelled into Glasgow to compete at this Saturday's Clyde 3 Heads races. We had perfect racing conditions and our crews didn't let us down. Very greatful to all of the coaches and parents for helping everyone get to the right place at the right time and back again. A particular stand out on the day was our Junior Women's 8+ that competed, the first for many years, who put in a fantastic effort and won WR2 8+ beating 4 other crews.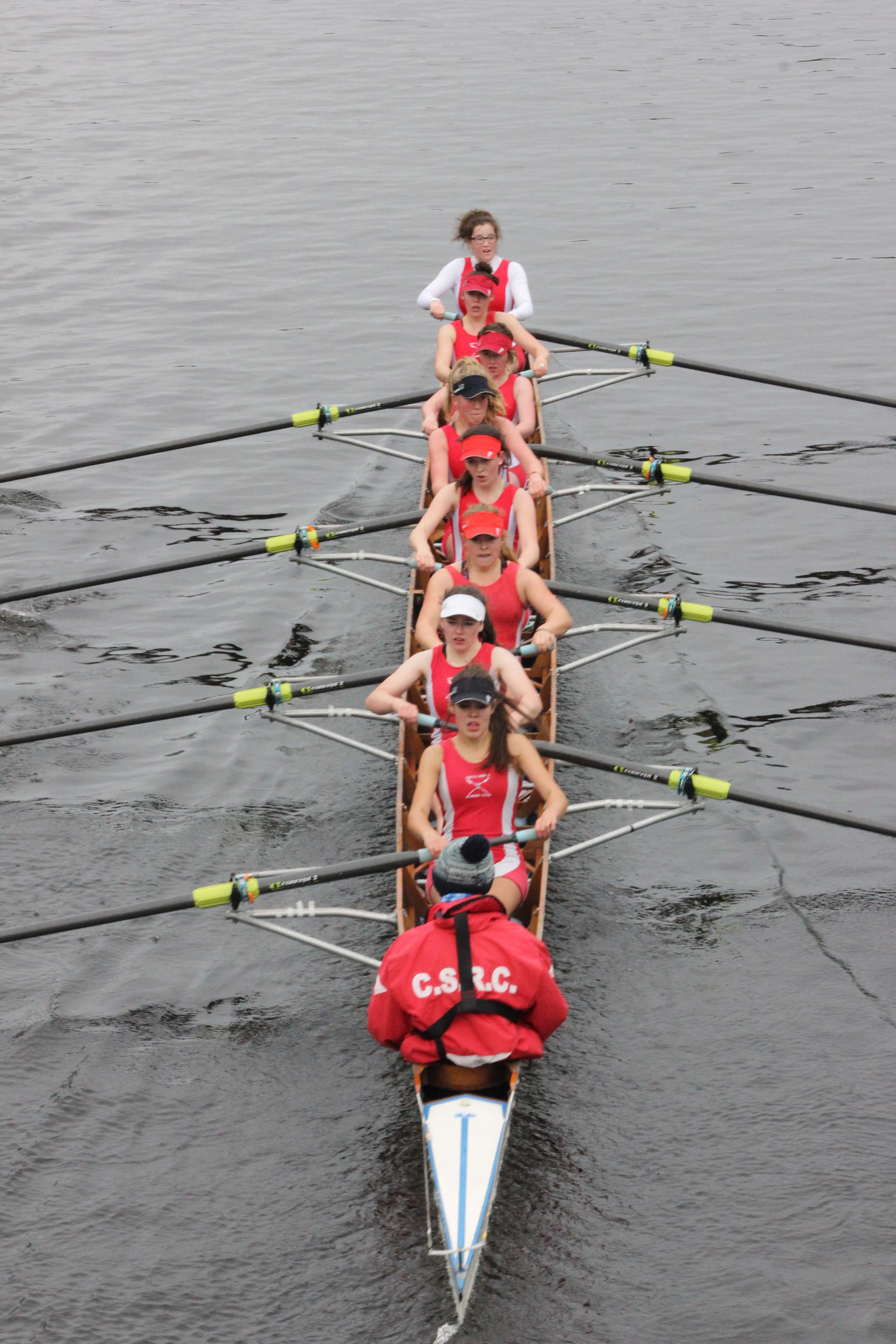 Other winners included Martin Holmes in MVet 1x, Emma McDonald in WOpen 1x, Martin Holmes and Pete Murray in MOpen 2x, Molly Barry and Natalie Miller in JW15 2x, Karen Campbell, Mel Brander, Clare White and Joy Green in W4x.
Full results are now available on Clyde ARC's Website
There are also a number of photo's of the CSRC crews in action on the CSRC Facebook page.